Family concert, Rachmaninoff Sonata
with Sol Gabetta and Bertrand Chamayou
Mit Kunst aus der Krise, artistic educational outreach project by Isabelle Stettler, Barbara Balba Weber and Mathieu Corajod.
The educational outreach of this family concert is mainly based on a tale, written for the occasion, inspired by the genesis of Rachmaninoff's sonata for cello and piano op.19. At the time of the composition of this work, Rachmaninoff had just overcome a nervous breakdown that had prevented him from composing. The narrative of this episode of Rachmaninoff's life is illustrated by various artistic interventions: poetry slam, fragments of texts distributed to the audience and interactions with them, remixed musical illustrations, and so on. The story and these artistic interventions are interspersed between each movement of the sonata and animate it in a new way, accessible for children and interesting for adults.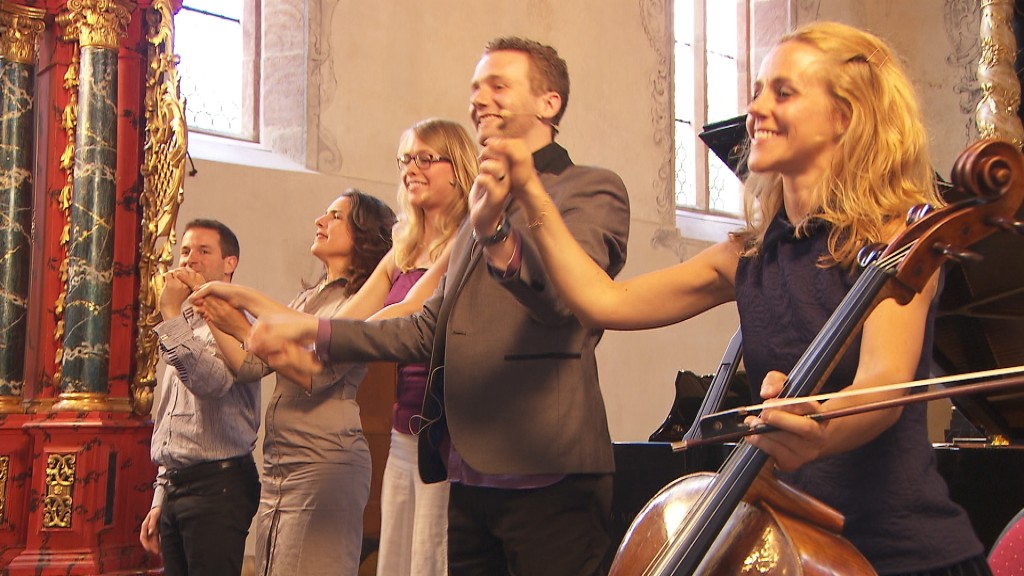 ---
ÜberOehringBoxen
New contextualization of contemporary music.
What happens when contemporary music is played in an unusual context? Due to its unusual nature, the aim of this project is to encourage dialogue about music but also about its reception context. To play Helmut Oehring's music during a combat sport training is not that surprising : indeed, this composer is very interested in boxing, which was the subject of one of his compositions, Das D'Amato System. The experience of this diffusion, the spontaneous reactions of the participants and Helmut Oehring's texts are shown in the video.
The video installation was shown at the Dampfzentrale before Helmut Oehring's Angelus Novus was premiered.
Many thanks to Ambo Training Martial Arts Stefan Wüthrich Rütiweg 89 3072 Ostermundigen www.ambotraining.ch
---
Tonstör Project
In a primary school class in Thun.
During 4 half-days of workshops at school, students discover contemporary music, experiment, and design their own projects. Inspired by Mathieu Corajod's piece Lazzi du nez, they look for ways to imitate musical instruments with the voice, to divert gestures related to instrumental practice and create musical theatre scenes in small groups.