Current information
Events
13 October 2023: Cahiers électroacoustiques, creation of a cycle of pedagogical pieces with electronics, commissioned by the Fribourg.
Presentation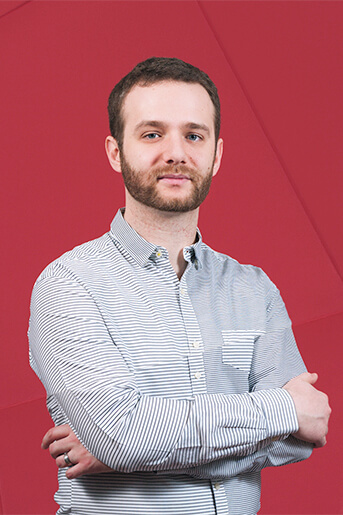 Photo: Stefanie Daumüller
Mathieu Corajod
Composer, choreographer and stage director, Mathieu Corajod (*1989, CH/FR) works with instruments, voice, body, space and electronics.
After his studies at the Bern University of the Arts (HKB), the University of Bern and at IRCAM (Cursus 18-19), he founded his own interdisciplinary ensemble, the Compagnie Mixt Forma. In 2022 he composed and directed his first opera, commissioned by the Opéra national de Lorraine and Festival Musica. He is laureate of the dance commission for emerging choreographers of the SACD-Beaumarchais Association in duo with Pierre Lison.
His musical works have been commissioned and performed by ensembles and musicians such as Ensemble Divertimento, Ensemble Adapter, Ensemble Interface, Ensemble soyuz21, the Bern Chamber Orchestra, Duo Eventuell or Duo Alto. His electronic works have been played at the ICST (Zürich), IRCAM (Paris), and SAT (Montreal).
He elaborates a choreographic language in pieces such as "Ça va bien avec comment tu vis" (for two dancers and electronics), "Axes" (instrumental dance), "Lazzi du nez" (for imaginary violin) or "Anima" (breath for dancers). Voice and text occupy a central place in his work, as shown by his collaboration with the writer Dominique Quélen and the pieces "Stream" (Mezzoforte Prize at the Livorno Music Festival) and "Lingua Segments" (commissioned by Chloé Bieri, Compagnie Art Plus), for which he wrote the libretto himself.
His open, interactive, performative, pedagogical or site-specific works include an important collaborative and inclusive dimension. In residence at the conservatory of Fribourg, he thus composes educational pieces with electroacoustic tape. Selected for the European call for projects Merge up! he co-founded the composers' collective CUE Creative/Union/Experience with Giulia Lorusso and Giovanni Montianni.
Mathieu Corajod has received grants from several foundations, including Nicati-de Luze. In 2018, the artistic commission of the Canton of Bern awarded him a grant to stay at the Cité internationale des arts in Paris. In 2022 he was in residency for choreographic and musical creation at the Abbaye de Royaumont with the Compagnie Mixt Forma. He is currently supported by the Aargauer Kuratorium with a Werkbeitrag.
Since 2015 he has also held various positions at the Bern University of the Arts (assistant, curator, researcher, guest professor).